Chef Michael Farrell Opens New Orleans Bistreaux
February 4 2011 |
Dining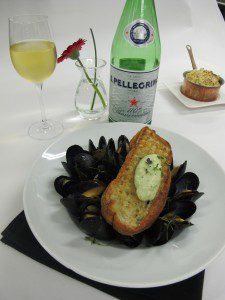 "This will be a fun place to hang out with your friends," said Farrell. "Pianist Paul Longstreth—who frequently performs with guys like Kermit Ruffins, Trombone Shorty, Charles Neville, Bob French, John Boutté and Irvin Mayfield—will be our resident musician. The food is a combination of familiar comfort foods and flavors that reflect the refined New Orleans palate. I place a strong emphasis on fresh, seasonal, Louisiana ingredients.
"All of this is also easy on the wallet, too."
The menu features Gulf Oysters on the Half Shell served with shaved horseradish and house-made mignonette and cocktail sauces; Mac & Cheese made with Monterey Jack, smoked gouda and Parmesan cheeses and drizzled with truffle oil; miniature Lump Crab Tacos with guacamole and fresh corn salsa; a Pressed Cochon de Lait Sandwich with pickles and Provolone on ciabbatta; a Goat Cheese and Beet Salad with fresh greens and beets, craisins, sunflower seeds, goat cheese and a citrus basil vinaigrette; creamy Red Beans & Rice with andouille; a Beef Short Rib Po-Boy with garlic aioli and basil gremolata on French bread and house-made pizza.