Events in August
Are you ready for some football and fun this weekend!! The Maison Dupuy has the perfect location just two blocks from Bourbon Street, featuring one of the largest Courtyard Swimming pools in the French Quarter.
Pool service is available and our summer pool menu is a delicious!
August 9, 2019- Mercedes Benz Superdome
New Orleans Saints vs Minnesota Vikings, 7pm Kickoff
Geaux Saints!!!!
August 10, 2019- Red Dress Run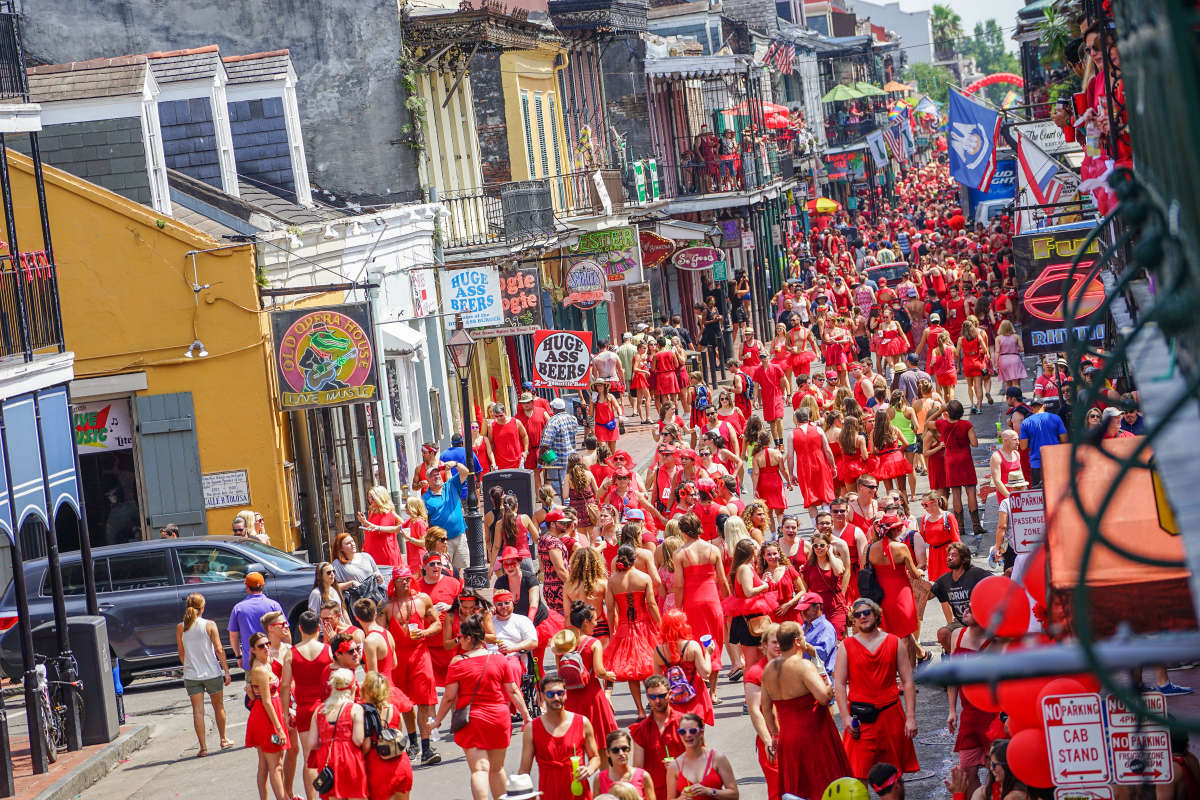 Every year on the second Saturday in August, the New Orleans Hash House Harriers (a local "drinking club with a running problem") host Red Dress Run, a charity "run" in the Crescent City. This yearly event is loved by locals and visitors alike, and is unlike any other run in the world. The run is just the beginning of a day full of red dress goers. On August 10 2019, hit the streets in your head to toe red attire. Whether you're running or not, the day is filled with fun and excitement.
The run begins at 11:30 AM in an undisclosed located in the French Quarter or Marigny-- register to find out where. However, beer begins to flow and runners start appearing around 9:30 AM. The runners, with drinks in hand, continue their route through the French Quarter and Marigny/ Bywater and spend the rest of the day celebrating. The route is about 2 miles long. Expect a sea of red throughout!
If running isn't your thing, watching from the sidelines is just as fun, and red dresses are still required! Party with your fellow fashionistas afterward on Bourbon Street and the surrounding area.
Registration
Participants in the Red Dress Run New Orleans can sign up online http://www.neworleanshash.com/rdrsignup.asp. Registration includes donations to local charities, special live music, and beers for the run. Early bird pricing is available. You must be 21 or older to participate.
August 10, 2019- Dirty Linen Night
LIGHT UP THE STREETS
JOIN US FOR THE 19TH ANNUAL DIRTY LINEN NIGHT
AUGUST 10TH FROM 6PM-9PM-Royal Street in the French Quarter